---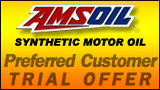 ---
Buy Wholesale
---
- NEW -
Amsoil Dealer ONLINE Registration the Fastest Way to Register
USA - Paper
Canada - Paper
Become an Amsoil Dealer and Buy at Wholesale Prices
Amsoil Preferred Customer Trial Offer Buy 25% Off Retail
Open a Commercial Business Account On-Line
Retail Accounts Sell AMSOIL in your Store or Shop
Amsoil Dealer Wholesale Price List
---
Request a Free Factory Catalog, Product & Technical Info
Toll Free 877-786-9582
---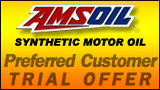 ---
Buy Now Online Store

To Order AMSOIL Products by Phone from Factory Call
7AM to 5PM Central Time
800-777-7094
Give the Operator
Reference # 1173195
---
Corporate Company, Products, and Opportunity Videos
---
Amsoil Snowmobile High Performance Oils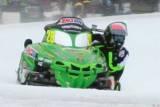 400,000 Miles of Snowmobile Testing - No Power Valve Sticking, Ring Sticking, & No Engine Failure!
A Look at Snowmobile Exhaust Power Valves
Amsoil Snowmobile Racing & Sponsorship
---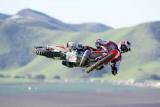 ---

Amsoil Motorcycle Synthetic Oils
AMSOIL Quality Impresses Harley Riders

AMSOIL Does not Void Harley Warranty
Why Harley Owners Choose AMSOIL Vs HD Oils
*NEW* EaO Synthetic Motorcycle Oil Filters Outperforms all other Cellulose and Synthetic Filters, Period
*NEW* EAA Synthetic Motorcycle Air Filters Surpasses all other Technology, Period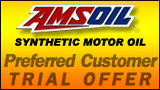 ---
Expert Advice For Your Vehicle
---
---

Amsoil Transmission Product Guide
---
Amsoil Turbo Diesel Pickup Truck Information Section
---
Ford Power Stroke 7.3 and 6.0 Turbo Diesels
Biodiesel Fuel and its effects on Engine Operation and Lubricant Service Life
*New* - Diesel Fuel Additive for Low Sulfur Fuel
Q/A - Why Change the Former AMSOIL Diesel Fuel Additive
EPA Has Mandated Changes for 2007 Diesel Engines
AMSOIL Diesel Oil for Model Year 2007 and Newer Heavy-Duty and Pickup Truck Diesel Engines
---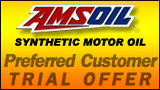 ---
Has the price of fuel got you down? We can help! Click on the following pages!
---
8.2% More MPG with AMSOIL Products
10 Ways to Help Reduce Our Dependency on Foreign Oil
AMSOIL Lubricants Save You Money
AMSOIL Reduces Operating Cost and Improves Efficiency
Amsoil Reduces Clark County Bus Operating Costs
---
Are You Concerned About the Environment? Please Read the Following
---
AMSOIL the Right Environmental Choice
Amsoil Preserving Our Environment
Synthetic Oils and the Environment
AMSOIL Pi Reduces Carbon Monoxide (CO) up to 26%
By-pass Filtration Systems Dramatically Extend Oil Drain Intervals
California to Bust 3,000 Mile Oil Myth
---
ExxonMobil Follows AMSOIL Into Extended Drain Market
Synthetics: The Auto Industries Best Kept Secret
Ten Myths About Synthetic Lubrication
AMSOIL, Inc. Product Chronology
North American Engine Oils May be Harmful to European Engines
Oil Color, Lubrication Ability and Contamination Level
The History of Engine Oil Filtration
---
Warranty Laws You Need to Know
---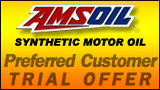 Comparative Motor Oil Test Results
AMSOIL Outperforms Valvoline Gear Lube
New White Paper - "A Study of Automotive Gear Lubes
Important Information: Converting to AMSOIL and Breaking in a New Engine
Easy Steps In Changing Automatic Transmission Fluid and Filters
Amsoil ATF Exceeds Ford Mercon V Oxidation Test
What to do when the Change Oil Light Comes On
40 Reasons for Oil Consumption
Amsoil Product Recommendations & Drain Interval Chart
Amsoil Motor Oil and Filter Guide
---
WIX Racing Oil, Air, and Fuel Filters
Red Line Oil vs. AMSOIL Racing Oil Wear Scar ASTM Test Results
Royal Purple Oil vs. AMSOIL Racing Oils Wear Scar ASTM Test Results
AMSOIL Checkered & Green Flag Racing Updates
---
---
Are Synthetics Really Too Expensive?
---
AMSOIL Distribution Center Locations
---
AGGRAND - Natural Lawn & Garden Products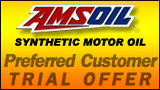 If you want to buy AMSOIL Products,
visit the AMSOIL On-Line Store
The information contained in this website is brought to you by Kent Whiteman an authorized full-time AMSOIL Premiere Direct Jobber.
As an AMSOIL Dealer, with one of the Largest AMSOIL Dealer Groups in the Nation, I work very closely with our Group of professionally trained and experienced truck/automotive engineers, professional heavy industrial repair and manufacturing experts, along with our certified lubrication specialists. Our fully committed AMSOIL Group has the knowledge, the energy, and the desire to assist and educate the AMSOIL Synthetic consumer in anyway we can.
Our goal is to recommend the exact products and systems that will provide the maximum performance and durability for your vehicle as well as save you time and money.
We welcome the opportunity to work with you in the selection of the best AMSOIL Products for your application, and/or to assist you in your AMSOIL Wholesale Dealership Business.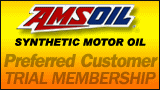 Purchase AMSOIL Synthetic Motor Oils and Performance Products Here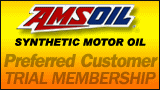 Past AMSOIL Late Model Creator Honored
12-01-2006 AMA - Reno, Nevada, Arenacross - Yakima, WA WPSA - Duluth, MN
06-23-2006 Champ Boat, Off Road, Pro National Motocross, Late Model, US Modified Racing
03-02-2006 Atlanta, Green Bay, Wausau, Evanmills
01-12-2006 Anaheim, California, Plymouth, Wisconsin
10-07-2005 San Diego, California, Solon Springs, Wisconsin, Montreal Quebec
09-30-2005 San Diego, California and Ernee, France
09-14-2005 San Bernardino, California and Corona, California
08-19-2005 St Louis, Missouri & Millville, Minnesota & Hurricane Mills, Tennessee
08-05-2005 Washougal, Washington and Proctor, Wisconsin
07-13-2005 Topeka, Kansas and Unadilla, New York Preview
04-07-2005 Logan, Utah and Biwabik, Minnesota and Superior, Wisconsin and Irving, Texas
03-30-2005 Logan, Utah and Moab, Utah
01-18-2005 World Snowmobile Association Inks Deal with Speed Channel \
Team AMSOIL/Torchmate Reclaims XRRA National Championship
Brad Lovell recently reclaimed the XRRA National Championship for the AMSOIL/Torchmate Racing Team at the legendary RAM Off-Road Park in Colorado Springs, Colo., the same course where brother Roger took the championship two years ago.
Because Brad and Roger finished fourth and fifth respectively in the western series this season, they were forced to line up against one another in the morning round, creating a challenge for the team as the brothers usually spot for each other. Taking the challenge in stride, both turned in impressive times, with Brad holding second place and Roger holding fifth halfway through regular racing.
The race course was reversed for the afternoon runs, opening a series of jumps that clear a 15´ ditch followed by a 20´ rock staircase. The AMSOIL/Torchmate Fords sped head-to-head from the start before Roger, with only 250 hp, was forced to work his way around the jumps. Brad cleared all the jumps, but overshot the staircase and almost went end-over-end. Roger suffered a worse fate when his wheel lugs sheared off in a rock notch, putting him out of contention, but allowing him to act as spotter and coach for Brad in the final round.
Seated nine seconds behind leader Rick Dermo and only a few seconds ahead of the rest of the field, Brad lined up against the same jump that nearly wrecked him earlier in the day. With Roger´s coaching, Brad timed the jumps correctly and took over the lead. A smart, clean race in the final run was enough for the Lovells to claim the championship.
Next up for the AMSOIL/Torchmate Racing Team is the Silver State 300 desert race on September 26, where Brad Lovell will navigate for Bill Kunz.
Perris TORC Race Kickoff Party
The Traxxas TORC Series presented by AMSOIL marks its return to the west coast with a kickoff party at Roscoe's Deli in Chino Hills, Calif. on Thursday, September 24 at 5 p.m. The party is the start of what will be an exciting weekend of action-packed off-road action at Perris Auto Speedway on Friday and Saturday.
Many of the series´ most talented drivers, including Ricky Johnson and Steve Barlow, will be signing autographs and displaying their 800 horsepower trucks, and fans in attendance will have chances to win Traxxas radio-controlled trucks, race tickets and many other prizes. Dirt Newz will be broadcasting live on dirtnewz.com with all of the latest news and driver interviews from the party.
Roscoe's Deli is located at 14700 Pipeline Avenue in Chino Hills, Calif.
Team AMSOIL Takes Wins in New York City and Morehead City
New York Super Boat Grand Prix
The AMSOIL Offshore Racing Team of Bob Teague and Paul Whittier competed in the 19th annual running of the New York Super Boat Grand Prix on September 11 on the Hudson River between Manhattan and Jersey City. Although the river was closed to most traffic for the race, large taxi boats continued to operate on the shore line, creating many large boat wakes. In combination with the current and waves bouncing off the sea walls, the wakes made for a challenging, ever-changing course. Teague and Whittier, however, were up for the challenge, running a flawless race and taking the victory.
Crystal Coast Super Boat Grand Prix
Teague and Whittier competed in the fourth annual Crystal Coast Super Boat Grand Prix in Morehead City, N.C. on the weekend of September 19-20. Following its Saturday test session, the team faced off against the War Paint Cat 750 on Sunday afternoon. Although the AMSOIL boat was hampered about three-fourths through the 84-mile race when a blade snapped off one of the propellers, the team´s fast and consistent pace had already earned them the class victory. The win puts Team AMSOIL in an unbeatable position in the Super Boat International points chase, and the team currently leads the point standings in OPA, OSS, SBI and the Triple Crown Series.
Teague and Whittier will compete at the OSS Horny Toad National Championships this weekend in Lake of the Ozarks, Mo.
hotos courtesy of Steve Lippincott.
AMSOIL Championship Snocross Series Schedule
The 2009-2010 AMSOIL Championship Snocross Series schedule has been released and features four new race venues to compliment the five established venues of seasons past.
"We are very excited about the new race venues for this season," said ISOC CEO John Daniels. "We´ve worked very hard to find locations which will lend to success for not only ISOC, but most importantly our racers, fans, sponsors and the entire sport of snocross."
Look for Team AMSOIL snocross stars Robbie Malinoski and Andrew Johnstad all season on the AMSOIL Championship Snocross Series as they race for a title. Races will air on Versus.
2009-2010 AMSOIL Championship Snocross Series Schedule
(new events noted with an asterisk)

November 27-29, 2009
AMSOIL Duluth National, Spirit Mountain, Duluth, MN
December 19-20, 2009
Potawatomi National*, Milwaukee Mile, Milwaukee, WI
January 9, 2010
Western Nationals*, Rio Tinto Stadium, Sandy, UT
January 23-24, 2010
Air Force National, Canterbury Park, Shakopee, MN
February 5-6, 2010
Eastern Nationals, Finger Lakes Gaming & Casino, Farmington, NY
February 13-14, 2010
New England Nationals*, Rockingham Park, Salem, NH
February 20-21, 2010
Canadian Nationals*, Hiawatha Horsepark, Sarnia, Ontario, Canada
March 6-7, 2010
Hayward 300, LCO Casino, Hayward, WI
March 19-21, 2010
Nielsen Enterprises Grand Finale, Grand Geneva Resort, Lake Geneva, WI
Product of the Week - Severe Gear 250 EP Gear Lube
AMSOIL Severe Gear Synthetic SAE 250 EP Gear Lube (SRT) is a high viscosity, extreme pressure gear lube engineered for the demands of severe racing conditions, including off-road truck racing, rock racing, rock crawling, tractor pulling, funny car racing and dragster racing. It effectively protects gears from shock loading and tire shake, and it resists sling-off from G-forces and high speeds. By effectively clinging to gears, Severe Gear promotes cooler operating temperatures and extends gear and bearing life.
Smith Finishes 13th at World 100
Team AMSOIL late model racer Brady Smith competed in the 39th annual World 100 at the famed Eldora Speedway in Rossburg, Ohio on September 11-12. Of the 172 entrants, Smith laid down the 48th fastest lap during Friday´s qualifying session. On Saturday evening, he advanced up to second in his stout heat race to earn the 12th starting spot in the 100-lap main event, where he ran competitively and earned a strong 13th place finish.
Herring Takes Eunice Cardinal Motor Speedway Track Championship
After finishing second in each of the previous two seasons, AMSOIL co-op sponsored racer Toby Herring recently won the 2009 track championship at the Eunice Cardinal Motor Speedway in Eunice, N.M.

"AMSOIL kept me going," said Herring. "All I can tell you is that 90 percent of my competitors have had drive train issues this year and I have not."

Herring is sponsored by AMSOIL Dealer Ron Humphrey.
Upcoming Events
Larry Pegram/AMA Pro Road Racing
October 16 - 18
Daytona International Speedway - Daytona Beach, FL
Traxxas Off-Road Championship Series - TORC
September 25 - 26
Perris Auto Speedway, Perris, CA
Bob Teague
September 25-27
OSS Horny Toad National Championship - Lake of the Ozarks, MO
See you in the pits!
AMSOIL is the undisputed leader in synthetics......
Since 1972, AMSOIL Synthetics have proven to be the BEST. AMSOIL also engineers and manufactures Super Duty Oil filters which have a 25,000 mile service life as well as specialized filtration systems for commercial and fleet applications in cars and light, medium and heavy trucks which can filter particles down to less than one micron (a standard full flow oil filter can only filter to 20-25 microns with any degree of efficiency) making oil changes virtually unnecessary and virtually eliminating engine wear. These filters have been proven by millions of miles of over-the road trucks, construction equipment and fleet service.
· AMSOIL saves you time and money.
· The only 25,000 mile/one- year and 35,000/one- year motor oil in the world.
· Exceeds the most stringent performance specifications of all major U.S. and foreign automotive and truck manufacturers.
· Provides up to two-times the wear protection of other motor oils.
· Increases the life of your vehicle.
· Improves performance, fuel economy and efficiency.
· Diesel oil and filtration products designed to deliver 1,000,000 miles for over-the-road trucks before engine overhaul.
· Used by many national racing teams, fleets, police departments, construction firms and trucking companies.

Enhanced Synthetic Oil is comprised of a group of highly skilled team of Engineers and Lubrication and Filtration Specialists. You too, can join our group when you become an AMSOIL Dealer and take advantage of all that we offer as you use products in your own vehicles or begin your own AMSOIL business. You won't find a more knowledgeable and skilled group of Dealers anywhere which is very important when you need support as you build your business.

In addition, as a Dealer in our group you will receive exclusive unlimited product, technical and business support from the only group of Truck and Automotive Engineers and Lubrication Specialists on the net.

We do not only run our business on the internet. We also have numerous commercial, industrial, trucking, excavating, construction, logging, police, racing and many more accounts that we support and service on a regular basis. We have several fully stocked warehouses and fully equipped shop facilities. This provides us with excellent knowledge of the products, equipment and the business and the ability to respond immediately to any of your needs. We will use this knowledge and experience to help you get started so you too can achieve your goals.

We possess the skills, desire and knowledge to answer questions, solve problems, improve efficiency, reduce downtime, maintenance costs and increase the durability and life of all of your vehicles.

Read what our satisfied customers have to say about us. Read through our website. Contact us with any questions. If you decide to become an AMSOIL Dealer you will be joining, in our opinion, the most skilled AMSOIL group there is. We will help you get started and provide you with the tools and information in order to be successful in this business or with technical and product assistance to use AMSOIL products in your own vehicles.

We offer several options to receive information on AMSOIL. We welcome the opportunity to work with you personally as your servicing AMSOIL Dealer.

Please, email us at kent@enhancedsyntheticoil.com and we will send you an exclusive comprehensive package of product, technical and business information. If you are serious about AMSOIL products and the business opportunity this is the best option. You will receive extensive technical and business support from both myself and my AMSOIL Dealer Group. We look forward to helping you learn about AMSOIL.

OR - for a smaller, very general information package (which includes a catalog and Dealer application) you can request information via any of the links below.
To request a FREE Factory Direct Catalog
For Information on Becoming an AMSOIL Dealer
To Buy AMSOIL Products in the AMSOIL On-Line Store
To Sell AMSOIL in Your Store or Purchase For Use in Your Businesses Equipment
To visit the AMSOIL Corporate Website for Product and Business Opportunity Information
AMSOIL is Proudly Made in the U.S.A.
AMSOIL is America's Oil.
Home | Contact Us | On-Line Store | Links | Privacy Policy | Site Map |
<![if !vml]>

<![endif]>
Enhanced Synthetic Oil, a Division of
Racers Products, LLC
Kent Whiteman
Ogden, Utah 84403
Phone Toll Free: 877-786-9582
Email: kent@enhancedsyntheticoil.com
---
Copyright© 2014 Enhanced Synthetic Oil a Division of Racers Products, LLC all Rights Reserved. No part of this authorized Amsoil Dealer website may be reproduced or distributed in any form or by means, or stored in a database or retrieval system, without validated prior written permission. Special undetectable methods are used that will identify any of this website material copied, reworded, rewritten, and published to the web.

Like us on Facebook