If you want to buy AMSOIL Products, visit the AMSOIL On-Line Store
Royal Purple Info
As you may know, Royal Purple is well known in racing circles. The chemistry they use is something AMSOIL, Inc. chooses not to use in their oil formulations. One of Amsoil's big selling points is extended drain intervals, such as our 25,000 mile oil change intervals. Extended drain intervals is just one example of how Amsoil and Royal Purple engine oil formulations differ.
-Royal Purple recommends following the manufacturer's maintenance intervals (found in the owners manual) while the vehicle is under factory warranty. In clean engines that are no longer under warranty, oil change intervals may be extended up to every 12,000 miles or annually, whichever comes first.
-Amsoil guarantees their Signature Series Oil in normal service – up to 25,000 miles or one year, whichever comes first in vehicles that are currently under factory warranty as well as vehicles that are no longer under warranty.
Other comparative examples of how Royal Purple and Amsoil engine oils differ are how well the oils perform regarding engine wear protection, and the ability of the engine oil to combat high temperatures.
ASTM testing of Royal Purple involved their 20W50 Racing oil versus our AMSOIL Premium Protection Motor Oil 20W50 ARO. The test included 4 ball wear tests with different parameters, a spectrographic baseline, FTIR scan and volatility tests. The Royal Purple showed a significantly high volatility rate with a11.2% boil off rate. This compares to the AMSOIL ARO with only a 6.5% volatility rating. Wear scars were also smaller with the ARO. For example the AMSOIL ARO left a .40mm scar and the Royal Purple oil left a 1.3mm scar. The lower the scar damage number the better the wear scar protection! There was also a surprising difference in the viscosity index. The Royal Purple has a VI of 129 versus 172 for the ARO. The higher the VI, the better the viscosity stays in place at high temperatures.
Note: This information was provided by AMSOIL, Inc. Tech Department. An independent lab tested the Royal Purple 20W-50 racing oil and the AMSOIL 20W-50 synthetic oil. The results are posted above.

AMSOIL - Made in America

Save 25% Online with an AMSOIL Preferred Customer Trial Offer!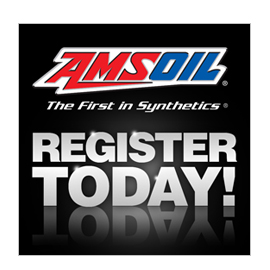 EZ Online Registration Form
Pay the Same Wholesale Price AMSOIL Dealers Pay
Buy Online Now and Get Instant Savings
Receive the Monthly AMSOIL Magazine
No Minimum Order

Start Your Own AMSOIL Dealership!
EZ Online Registration Form

Buy at Wholesale Pricing
Sell Products
Register New Customers
Earn Commissions

Create a New Shopper Account!
Faster Checkout
Easy Online Registration
More Site Features
No Minimum Order Requirements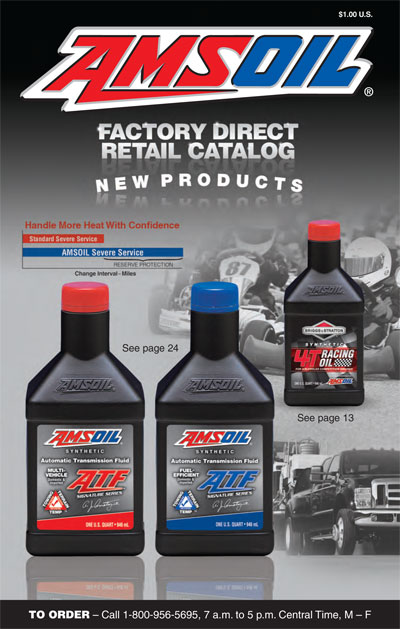 Get the latest copy of AMSOIL's 48 page full color and full synthetic product line.

---
"New" - Register Now as an Amsoil Dealer Online
Registering now is just a click away. No more filling out a form and mailing to Amsoil for approval. Register immediately for just $15.00 for a 6 month membership. Renewal is not mandatory. It's fast and easy ONLINE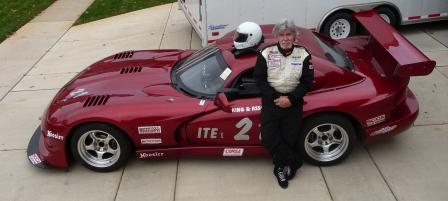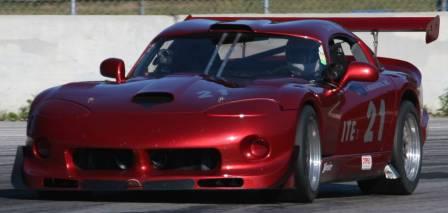 I personally use AMSOIL Synthetic 15w-50 Dominator Racing Oil and AMSOIL Severe Gear Lube in my ITE SCCA Road Racing Dodge Viper.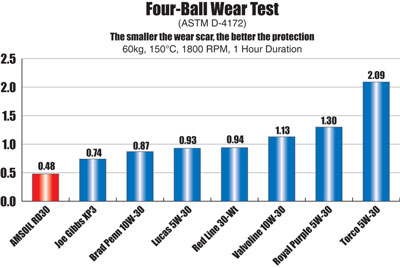 Amsoil Lower Volatility Reduces Oil Consumption and Emissions While Providing for Enhanced Fuel Efficiency.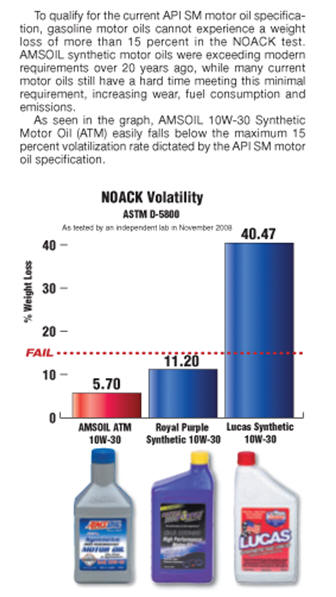 NAD® News For Immediate Release Contact: Linda Bean 212-705-0129
BP LUBRICANTS CHALLENGES ROYAL PURPLE'S CLAIMS FOR SYNTHETIC MOTOR OIL
NAD Recommends Royal Purple Modify, Discontinue Certain Claims
New York, NY – April 1, 2009 – The National Advertising Division of the Council of Better Business Bureaus has recommended that Royal Purple, Ltd., modify or discontinue certain advertising claims for it's synthetic motor oil.
NAD, the advertising industry's self-regulatory forum, examined comparative performance and superiority claims in print, broadcast and Internet advertising, following a challenge by BP Lubricants.
Claims at issue included:
• "
Independent university and industry tests document the performance gains of using Royal Purple. When compared to leading synthetic and conventional motor oils, Royal Purple typically:"
"Increases horsepower and torque by as much as 3%."
"Reduces engine wear by as much as 80%."
"Improves fuel economy by as much as 5%."
"Fuel economy improvement up to 5% or more."
"Reduces engine heat by as much as 10%."
"Reductions in heat of up to 12%."
"Reduces engine heat by as much as 10%."
"Reduces emissions up to 20% or more."
"Reductions in emissions of 20% or more
."
• "Unsurpassed," "Unparalleled," "Most Advanced."
• "Provides Film Strength up to 400% stronger than other motor oils."
• "Superior oxidation stability..."
• "API/ILSAC Certified." Review the Full Article
- Additional Commentary from George Gill, Editor - Lube Report -
Royal Purple Ltd. was black and blue after BP Lubricants USA took it to task over advertising claims for its synthetic motor oil, finding a receptive audience in the advertising industry's self-regulatory forum. Review the Full Article
See Who's Oil is the Best - Additional ASTM Test Results of Royal Purple and Amsoil oils:
Amsoil Dominator 10w-30 Racing Oil - wear protection test vs Royal Purple
Amsoil Dominator 5w-20 Racing Oil - wear protection test vs Royal Purple
Amsoil Dominator 15w-50 Racing Oil - wear protection test vs Royal Purple
Amsoil White Paper Motorcycle Comparative Oil Tests
Amsoil White Paper Compressor Oil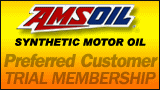 AMSOIL is the undisputed leader in synthetics......
Since 1972, AMSOIL Synthetics have proven to be the BEST. AMSOIL also engineers and manufactures Super Duty Oil filters which have a 25,000 mile service life as well as specialized filtration systems for commercial and fleet applications in cars and light, medium and heavy trucks which can filter particles down to less than one micron (a standard full flow oil filter can only filter to 20-25 microns with any degree of efficiency) making oil changes virtually unnecessary and virtually eliminating engine wear. These filters have been proven by millions of miles of over-the road trucks, construction equipment and fleet service.
· AMSOIL saves you time and money.
· The only 25,000 mile/one- year and 35,000/one- year motor oil in the world.
· Exceeds the most stringent performance specifications of all major U.S. and foreign automotive and truck manufacturers.
· Provides up to two-times the wear protection of other motor oils.
· Increases the life of your vehicle.
· Improves performance, fuel economy and efficiency.
· Diesel oil and filtration products designed to deliver 1,000,000 miles for over-the-road trucks before engine overhaul.
· Used by many national racing teams, fleets, police departments, construction firms and trucking companies.

Enhanced Synthetic Oil is comprised of a group of highly skilled team of Engineers and Lubrication and Filtration Specialists. You too, can join our group when you become an AMSOIL Dealer and take advantage of all that we offer as you use products in your own vehicles or begin your own AMSOIL business. You won't find a more knowledgeable and skilled group of Dealers anywhere which is very important when you need support as you build your business.

In addition, as a Dealer in our group you will receive exclusive unlimited product, technical and business support from the only group of Truck and Automotive Engineers and Lubrication Specialists on the net.

We do not only run our business on the internet. We also have numerous commercial, industrial, trucking, excavating, construction, logging, police, racing and many more accounts that we support and service on a regular basis. We have several fully stocked warehouses and fully equipped shop facilities. This provides us with excellent knowledge of the products, equipment and the business and the ability to respond immediately to any of your needs. We will use this knowledge and experience to help you get started so you too can achieve your goals.

We possess the skills, desire and knowledge to answer questions, solve problems, improve efficiency, reduce downtime, maintenance costs and increase the durability and life of all of your vehicles.

Read what our satisfied customers have to say about us. Read through our website. Contact us with any questions. If you decide to become an AMSOIL Dealer you will be joining, in our opinion, the most skilled AMSOIL group there is. We will help you get started and provide you with the tools and information in order to be successful in this business or with technical and product assistance to use AMSOIL products in your own vehicles.


Options to Receive Information on Amsoil Lubricants and Filtration Products and the Amsoil Wholesale Purchasing Program
"We welcome the opportunity to work with you personally as your servicing AMSOIL Dealer."
Option 1 - The Best Option!
If you are serious about AMSOIL products and the business opportunity, this is the best option. You will receive extensive technical and business support from both myself and my AMSOIL Dealer Group. We look forward to helping you learn about AMSOIL. Also, we can help you set up a professional website to promote your AMSOIL Business. If you would like a comprehensive wholesale pricing, product, technical and business package sent to you just click the following link to our form: Request a Free Catalog & Info Packet
"FREE" Receive an AMSOIL Wholesale Packet, Product Data, Wholesale Price List, Dealer/Preferred Customer Application Form, and a Retail Catalog by Email.
Click Here for Your Free Packet!
Option 2 -
For a smaller, very general information package (which includes a catalog and Dealer application from Amsoil) you can request the information from any of the Amsoil links below.
To request a FREE Amsoil Factory Direct Catalog
For Information on Becoming an AMSOIL Dealer
To Buy AMSOIL Products in the AMSOIL On-Line Store
To Sell AMSOIL in Your Store or Purchase For Use in Your Businesses Equipment
To visit the AMSOIL Corporate Website for Product and Business Opportunity Information
AMSOIL is Proudly Made in the U.S.A.
About Us | Home | Contact Us | On-Line Store | Links | Privacy Policy | Site Map
Enhanced Synthetic Oil,
a Division of Racers Products, LLC
Kent Whiteman
Amsoil Regency Dealer
Ogden, Utah 84403
Phone Toll Free: 877-786-9582
---
Copyright© 2014 Enhanced Synthetic Oil a Division of Racers Products, LLC all Rights Reserved. No part of this authorized Amsoil Dealer website may be reproduced or distributed in any form or by means, or stored in a database or retrieval system, without validated prior written permission. Special undetectable methods are used that will identify any of this website material copied, reworded, rewritten, and published to the web.

Like us on Facebook