---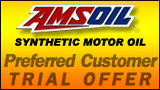 ---
Buy Wholesale
---
- NEW -
Amsoil Dealer ONLINE Registration the Fastest Way to Register
USA - Paper
Canada - Paper
Become an Amsoil Dealer and Buy at Wholesale Prices
Amsoil Preferred Customer Trial Offer Buy 25% Off Retail
Open a Commercial Business Account On-Line
Retail Accounts Sell AMSOIL in your Store or Shop
Amsoil Dealer Wholesale Price List
---
Request a Free Factory Catalog, Product & Technical Info
Toll Free 877-786-9582
---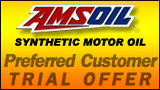 ---
Buy Now Online Store

To Order AMSOIL Products by Phone from Factory Call
7AM to 5PM Central Time
800-777-7094
Give the Operator
Reference # 1173195
---
Corporate Company, Products, and Opportunity Videos
---
Amsoil Snowmobile High Performance Oils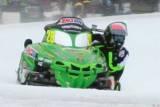 400,000 Miles of Snowmobile Testing - No Power Valve Sticking, Ring Sticking, & No Engine Failure!
A Look at Snowmobile Exhaust Power Valves
Amsoil Snowmobile Racing & Sponsorship
---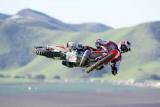 ---

Amsoil Motorcycle Synthetic Oils
AMSOIL Quality Impresses Harley Riders

AMSOIL Does not Void Harley Warranty
Why Harley Owners Choose AMSOIL Vs HD Oils
*NEW* EaO Synthetic Motorcycle Oil Filters Outperforms all other Cellulose and Synthetic Filters, Period
*NEW* EAA Synthetic Motorcycle Air Filters Surpasses all other Technology, Period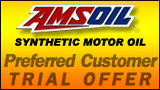 ---
Expert Advice For Your Vehicle
---
---

Amsoil Transmission Product Guide
---
Amsoil Turbo Diesel Pickup Truck Information Section
---
Ford Power Stroke 7.3 and 6.0 Turbo Diesels
Biodiesel Fuel and its effects on Engine Operation and Lubricant Service Life
*New* - Diesel Fuel Additive for Low Sulfur Fuel
Q/A - Why Change the Former AMSOIL Diesel Fuel Additive
EPA Has Mandated Changes for 2007 Diesel Engines
AMSOIL Diesel Oil for Model Year 2007 and Newer Heavy-Duty and Pickup Truck Diesel Engines
---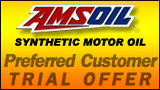 ---
Has the price of fuel got you down? We can help! Click on the following pages!
---
8.2% More MPG with AMSOIL Products
10 Ways to Help Reduce Our Dependency on Foreign Oil
AMSOIL Lubricants Save You Money
AMSOIL Reduces Operating Cost and Improves Efficiency
Amsoil Reduces Clark County Bus Operating Costs
---
Are You Concerned About the Environment? Please Read the Following
---
AMSOIL the Right Environmental Choice
Amsoil Preserving Our Environment
Synthetic Oils and the Environment
AMSOIL Pi Reduces Carbon Monoxide (CO) up to 26%
By-pass Filtration Systems Dramatically Extend Oil Drain Intervals
California to Bust 3,000 Mile Oil Myth
---
ExxonMobil Follows AMSOIL Into Extended Drain Market
Synthetics: The Auto Industries Best Kept Secret
Ten Myths About Synthetic Lubrication
AMSOIL, Inc. Product Chronology
North American Engine Oils May be Harmful to European Engines
Oil Color, Lubrication Ability and Contamination Level
The History of Engine Oil Filtration
---
Warranty Laws You Need to Know
---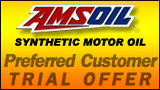 Comparative Motor Oil Test Results
AMSOIL Outperforms Valvoline Gear Lube
New White Paper - "A Study of Automotive Gear Lubes
Important Information: Converting to AMSOIL and Breaking in a New Engine
Easy Steps In Changing Automatic Transmission Fluid and Filters
Amsoil ATF Exceeds Ford Mercon V Oxidation Test
What to do when the Change Oil Light Comes On
40 Reasons for Oil Consumption
Amsoil Product Recommendations & Drain Interval Chart
Amsoil Motor Oil and Filter Guide
---
WIX Racing Oil, Air, and Fuel Filters
Red Line Oil vs. AMSOIL Racing Oil Wear Scar ASTM Test Results
Royal Purple Oil vs. AMSOIL Racing Oils Wear Scar ASTM Test Results
AMSOIL Checkered & Green Flag Racing Updates
---
---
Are Synthetics Really Too Expensive?
---
AMSOIL Distribution Center Locations
---
AGGRAND - Natural Lawn & Garden Products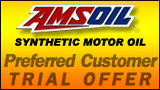 AMSOIL Synthetic Lubricant Platinum Dealer Kent Whiteman Welcomes the Opportunity to Assist You with Your Vehicle and Equipment Lubrication and Filtration Needs

Made in America
About Enhanced Synthetic Oil: Our AMSOIL Business
We are full-time AMSOIL Dealers and Amsoil Regency Platinum Direct Jobbers. We welcome the opportunity to assist you with your specific vehicle and equipment lubrication and filtration needs. We work diligently in sharing our lubrication and filtration knowledge with our customers so they can make informed decisions on what Amsoil products they should be using for their specific applications.
Prior to establishing our Amsoil business we were the sole owners of Energy Machine Service, Inc. (EMS). EMS was a heavy industrial repair and machine shop serving the western and mid-western states. Our Company specialized in repairing large steam, hydro, and gas turbines, generators, oil refinery and mining equipment, natural gas pipeline compressors and engines, and industrial babbitt bearings. Our Company also offered on-site machining and mechanical equipment repairs along with predictive maintenance services that included oil analysis programs for our clients. In 1998 our Company was recognized as the largest privately held Industrial Repair Facility in the State of Utah by the Utah Enterprise Business Magazine. In 1999 we sold our business, which today, is still considered one of the premier industrial repair facilities in the western US.
In 2007 our Amsoil Dealership was ranked 8th overall, in 2008 ranked 4th, 3rd in 2009, 2nd in 2010, 2nd in 2011, and 3rd in 2012 for the year regarding registering new qualified Amsoil Dealers and Accounts. This ranking was based on comparing our Dealership activity to over 100,000 other Amsoil Dealerships within the Amsoil organization. The acknowledgements and awards from Amsoil Corporate are something we are very proud of. We truly believe in assisting others and will work closely with you regarding your lubrication and filtration requirements.
Our goal is to introduce the benefits of using AMSOIL Synthetic Lubricants to you and make available the options for you to purchase AMSOIL products at wholesale prices.
We will do our best to make your experience with Amsoil products a superior experience. If you want to buy the best vehicle lubricants and filtration products available, while saving you time and money, you are on the correct website, and we can help.
Please feel free to contact us with your questions or comments.
Thank you,
Kent Whiteman, Authorized AMSOIL Dealer and Regency Platinum Jobber
To Kent,
I called Amsoil last night. they had my account all squared away this first thing this morning. I have already placed my first order. great prices. Thank you for making this easy...

I have spent months trying to get this oil and I've got nothing but a zillion question about my bike motor, pushey salesmen trying to set up sit down meetings and secret numbers and contracts with no prices or oil to be seen anywhere. You were my last try, then I was going to go to another oil manufacture.
Thank you again - Kevin, Orlando, Florida


AMSOIL - Made in America

Save 25% Online with an AMSOIL Preferred Customer Trial Offer!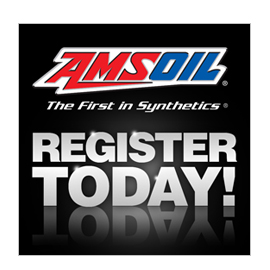 EZ Online Registration Form
Pay the Same Wholesale Price AMSOIL Dealers Pay
Buy Online Now and Get Instant Savings
Receive the Monthly AMSOIL Magazine
No Minimum Order

Start Your Own AMSOIL Dealership!
EZ Online Registration Form

Buy at Wholesale Pricing
Sell Products
Register New Customers
Earn Commissions

Create a New Shopper Account!
Faster Checkout
Easy Online Registration
More Site Features
No Minimum Order Requirements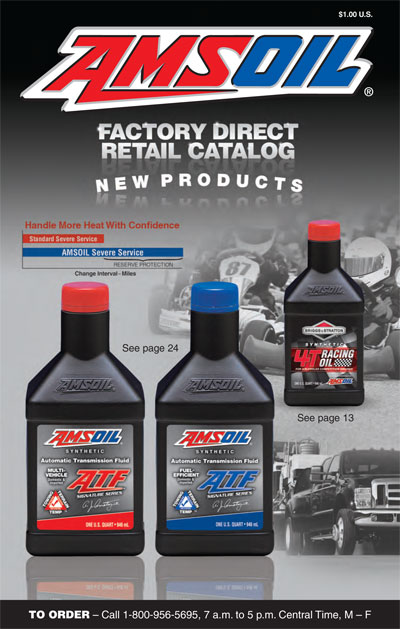 Get the latest copy of AMSOIL's 48 page full color and full synthetic product line.

Toll Free: 877-786-9582
Office: 801-476-9119
Fax: 801-479-7085
Email: kent@enhancedsyntheticoil.com
Enhanced Synthetic Oil
a division of:
Racers Products, LLC
Kent Whiteman, a Fulltime Authorized AMSOIL Dealer and Regency Platinum Direct Jobber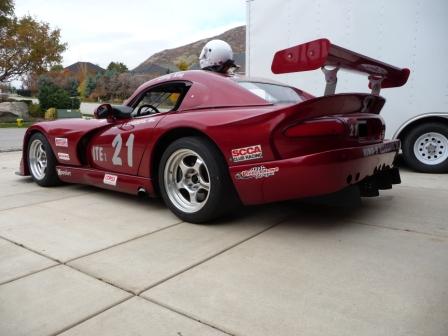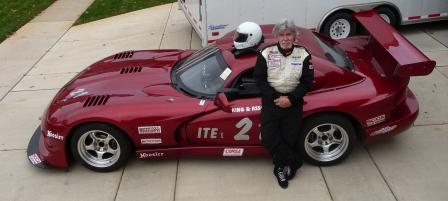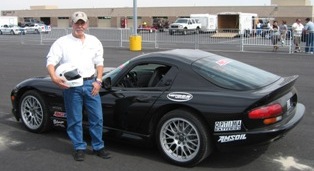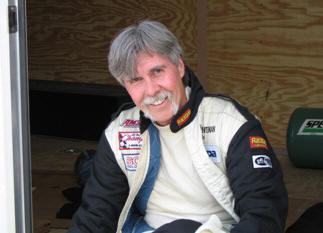 "New" - Register Now as an Amsoil Dealer ONLINE

Registering now is just a click away

No more filling out a form and mailing to Amsoil for approval

Register immediately for just $15.00 for a 6 month membership

Register immediately for just $30.00 for a one year membership

Renewal is not mandatory

Become a Dealer full time or part time

Business provides long term secure income for Dealers and their families

Eligible to receive commission checks from Amsoil

It's fast and easy ONLINE
---
Amsoil News Release, - Amsoil Dealer Kent Whiteman of Morgan, Utah has been awarded the Amsoil Regency Platinum level of achievement. Amsoil, Inc. recognizes this achievement as virtually peerless. The few who reach this level have mastered their businesses beyond all others. AMSOIL reveres these Dealers as the cornerstone of the Company. Amsoil, Inc. News Release
Amsoil News Release, - Amsoil Platinum Direct Jobber Kent Whiteman of Morgan, Utah has been awarded 2nd in the Total Amsoil Organization for the 2010 business year regarding New Qualified Amsoil Accounts. Amsoil, Inc. News Release
Home | Contact Us | On-Line Store | Links | Privacy Policy | Site Map |
Application Guides & Technical Information
MSDS - Material Safety Data Sheets | Master Filter Cross Reference Guide | On-line Product Application Look Up for Your Vehicle | Motorcycle Product Lookup Guide | G2135 - PowerSports Application Guide | Vintage Vehicle Filter Look Up | Small Engine Filter Lookup Gear Lube Application Chart | Change Interval Charts | Compressor Oil Cross Reference Guide | Harley Davidson Oil Chart Recommendations | Trico Heavy Duty Wiper Blade Lookup | NGK Spark Plug Cross Reference | Superior Filtration Facts | Synthetic Transmission Fluid Product Guide |
Powersports & Racing
ATV PowerSports | UTV Powersports | Snowmobile PowerSports | Dirt Bike PowerSports | Motorcycle PowerSports | Snowmobile High Performance Oils | New Motorcycle Oil Filters | EaPF Racing Pre- filters | Crankcase Breather Filters | Racing Blog | Corporate Racing |
Save Money at the Gas Pump | Map Quest - gas prices near you | AAA Trip Fuel Cost Calculator
| My Synthetic Oil Blog| Site Map | Amsoil Preferred Customer Trial Offer | Free Catalog | Links/Resources |
Copyright© 2014 Enhanced Synthetic Oil a Division of Racers Products, LLC all Rights Reserved. No part of this authorized Amsoil Dealer website may be reproduced or distributed in any form or by means, or stored in a database or retrieval system, without validated prior written permission. Special undetectable methods are used that will identify any of this website material copied, reworded, rewritten, and published to the web.

Like us on Facebook